More Details: Brown Saint Laurent Marble
Stone Name: Polished Saint Laurent Brown Marble
Supply: long-time supply
Color: Brown
Quality: USA& Europe quality requirement
Catalog:Marble
Country: China ( Baoxing County, Ya'an city, western Sichuan province )
Recommended Usage: Exterior - Interior wall and floor applications, monuments, countertops, mosaic, fountains, pool and so on.
Finishing Surface: Polished, Sawn Cut, Sanded, Rockfaced, Sandblasted, Tumbled
Source: China
Testing:
Water Absorption: 0.24 %
Compressive Strength: 90.0 MPa
Density: 2660 kg/m³
Flexural Strength: 12.1 MPa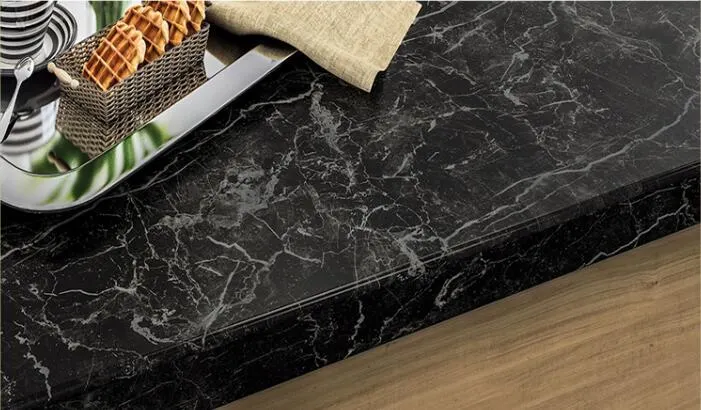 Popular standard size :
(we can cut different size according to customer's requirement.)
1) slab: 250upx130up , 240upx60,70,80,90cm
2) floor & wall cladding: 60x60(24''x24'') , 30.5x30.5(12''x12''), 45.7x45.7(18''x18'')
3) stairs step & riser: 150x33x3 & 150x15x2cm
4) kitchen countertop & vanity top : 96''x26''x2 & 49''x22''x2cm
Tile

Slab

Kitchen Countertop

Vanity Top

12"x12"




(305X305 or 300X300)

1000(up)*600(up)

96"x36"

25"x22"

24"X12"




(610X305 or 600X300)

1000(up)*700(up)

96"x25 1/2"

31"x19"/22"

24"x24"




(610X610 or 600X600)

1000(up)*900(up)

96"x16"

37"x19"/22"

18"X18"




(457X457)

1800(up)*1200(up)

78"x36"

49"x19"/22"

400*400

2400(up)*1200(up)

78"x25 1/2"

61"x19"/22"

800*800

According to your request




72"x36"

73"x19"/22"




According to your request

As per your drawing

Thickness: 10mm; 12mm; 15mm; 18mm; 20mm; 25mm; 30mm; 35mm; 40mm; 45mm; 50mm; etc.
Quality Control:
Quality Control

Our quality control system includes automatic detection and manual inspection ,we adopting a leading international technology.
We have an experienced QC team with more than 20 people.
They will carefully detect the stone quality and specification piece by piece, monitoring every production
process until packaging is complete, to ensure product safety into the container

Quality details

1) Polished degree: 90 degree or up.

2) Thickness tolerance: +/-0.5mm

3) Diagonal tolerance : +/-1mm.

4) Surface flatness tolerance: +/-0.3mm.

5) Adjacent edge verticality tolerance: +/-0.5mm, Precise Cutting by infrared-ray-cut machine.

Our

QC check pieces by pieces strictly before packing.